The economic recession of 2008 has put the American Dream into question for many people. The once possible goal of attaining economic security, a major component of the Dream, has now become seemingly impossible to achieve. For many, this has brought on a sense of disillusionment with the American Dream.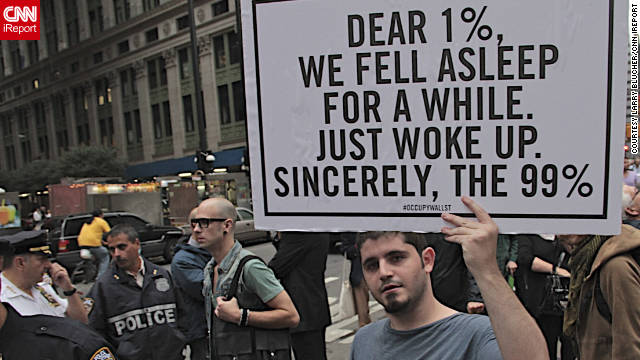 However, I do not believe that this means that Americans have given up on the Dream. Rather, I believe that Americans are fighting for their right to continue pursuing the Dream without

impediment

. Just because American citizens believe they cannot attain the ideals described by the Dream now does not mean that they think that they will never achieve this goal.
Additionally, I believe that the economic recession has allowed people to come closer together, strengthening community bonds and maintaining the social / cultural aspects of the American Dream. Although the Occupy movement has created a lot of controversy, the movement has also allowed for the public to gather together and rally for a common purpose: to stop corrupt practices in big business and Congress.
What do you believe the recession has had on people's view of the American Dream?